Meet The Owner — Ryan Corcoran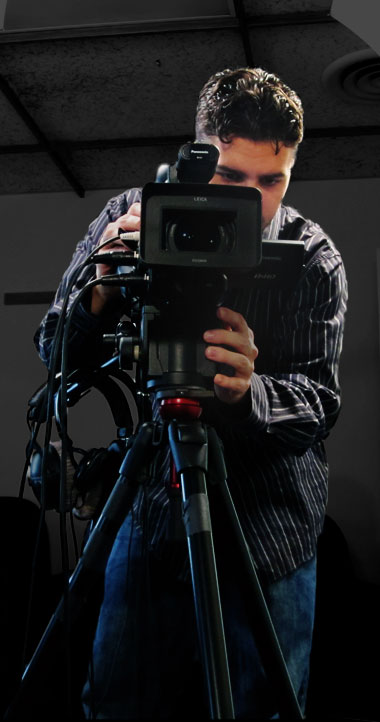 Watch the Video
A native of Woodbury, MN, Ryan fell in love with video at the age of nine when he saved up enough money to buy his first camcorder. His passion for video production carried through his adolescent years and into high-school where he began producing scripted scenes and documentaries. After high school, Ryan attended Century College in White Bear Lake, MN. He later received his degree in Visual Communications Technology graduating with a 3.94 cumulative GPA.
While in college, Ryan worked for a number of local production companies and television stations. It was there that he fell in love with producing video for organizations and businesses of all shapes and sizes. "It's the people, the challenges, the diversity — this is what gets me out of bed in the morning. This is why I love what I do." Ryan says.
In 2007, Ryan recognized a need for quality, affordable video production services in the Twin Cities and founded Modern Image Film & Video Productions. Modern Image specializes in producing award-winning promotional, training, event, and non-profit videos.
What We Do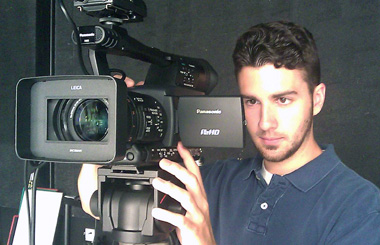 Modern Image Film & Video Productions is a full-service video production company that specializes in producing award-winning promotional, training, event and non-profit videos.
Think of us as your one-stop-shop for great film and video production services. From concept to scriptwriting, from shooting to editing, and from duplication to distribution, Modern Image will be there ensuring your satisfaction.
Why Choose Modern Image?
Not all production companies are created equal. When you come to Modern Image, you're in good hands. Here are a few of the reasons why Modern Image is simply the best choice for your video production project.
Affordability
Believe it or not, the standard going rate for a ten-minute video is $10,000 to $15,000 dollars. At Modern Image, we throw numbers like these out the window. We believe that high quality products shouldn't cost an arm and a leg. We pride ourselves in providing superior videos at an unparalleled value.
Flexibility
We know you're busy and we're here to make the video production process as easy as possible for you. We'll adapt to your time tables and meet your deadlines every step of the way. We work quickly and deliberately to provide you with a top-notch product when you need it. Need a video shot tomorrow and edited by early next week? Give us a call and we'll make it happen.
Accuracy
At Modern Image, we're active listeners. We listen to your concept, understand it, and then bring it to life accurately and creatively. Don't have a concept? We'll work with you to develop one in a manner that suits your needs best. After all, your complete satisfaction is of the utmost importance to us.
Up-to-date
Just like the name says, we're modern. We've been professionally trained on all of the industry's latest and greatest software, not to mention all of the latest film and video techniques. Need a video that sets itself apart from one made 20, 10 or just 5 years ago? We guarantee a product that looks and feels contemporary and will for years to come.
Passion
There's a reason we're in this business—it's our passion. While other companies may be driven by dollar signs, we're driven by the desire to work and operate in the industry that we love so much. Not to mention the big smiles on our clients' faces once they see their finished products.
Resourcefulness
Let's face it—not everyone has an unlimited budget. Sometimes pulling a project together takes a little bit of creativity and resourcefulness; this is where Modern Image really shines. Our company has the unique ability to make things work—even in the direst of situations. You can count on us to keep cool under pressure and deliver on our promises.